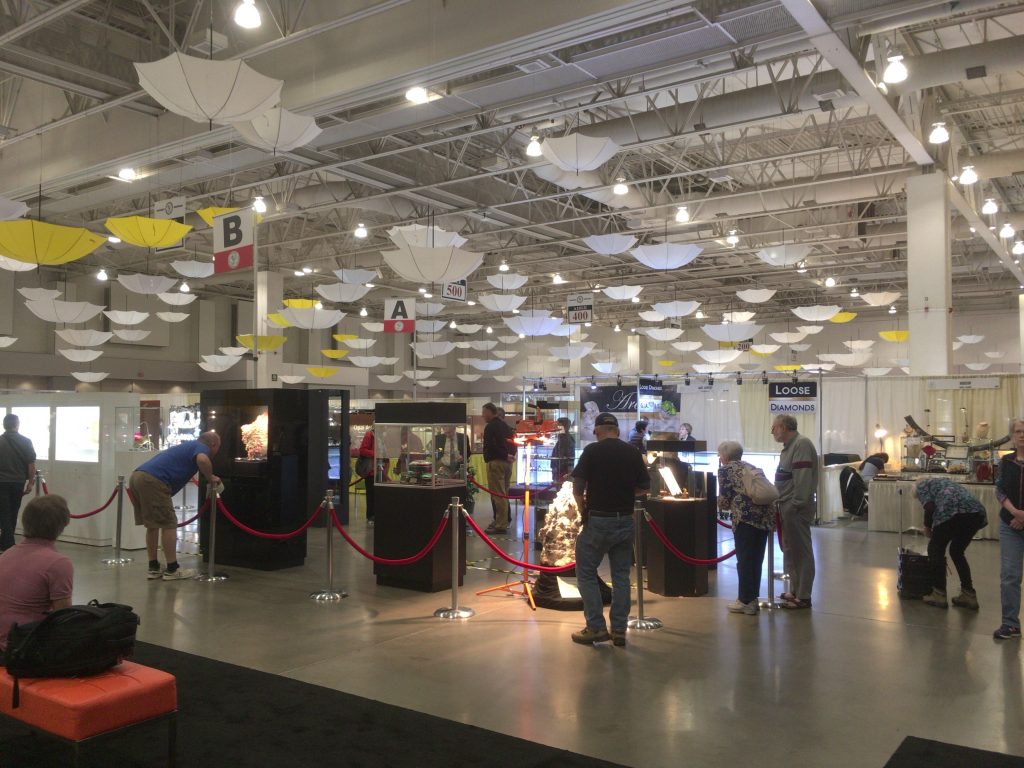 Information for the Tucson Gem & Mineral Show® (Main Show)
Show dates
February 8 - February 11, 2024
Hours
10:00 A.M. – 6:00 P.M.
Address
Tucson Convention Center
260 S. Church St.
Tucson, Arizona 85701
Google Map
District
Down Town
Sponsor
Tucson Gem & Mineral Society
Phone
520-322-5773
Email
tgms@tgms.org
Admission
$13 (Get tickets here)
Tickets available starting Thursday, January 11, 2024.
Coupon
$3.00 off (you need download & print)
Open to
Public (with admission charge)
Registration
No
Exhibitors
Show Retail Dealer Information
Number of exhibitors
250
Type of merchandise
Fine Minerals, High Jewelry, Diamonds,
Gold, Silver, Gemstones, Precious stones,
Beads, Specimens, and tools
It takes time to see all
Three hours (estimated)
Parking fees
$10/day
Number of parking spaces

Over 1,000

Foods
Yes
Restrooms
Yes
Handicap accessible
Yes
Application for exhibitors
Show Retail Dealer Information
Facebook
Tucson Gem and Mineral Society, Inc.
Instagram
tgmsociety
Twitter
TGMS Society, Inc.
YouTube
TGMSvid
Description
The Tucson Gem & Mineral Show® is called the Main Show. It is the most famous show in the world.
The Tucson Gem and Mineral Show® started in 1955. Now it became the largest, oldest and worth to visiting in the Tucson Gem & Mineral Showcase.
There will be over 250 vendors, and they have museum-class minerals, High-quality Jewelry, Gemstones, Rare minerals, and Priceless stones. Each vendor has a gorgeous mineral collection in their showcase. The Main Show deserves to visited at least once in your life.
The Main Show takes place the final weekend of the Tucson gem show every year. If you want to visit both this show and other big shows, you have to continue to stay in Tucson. It is a pretty difficult decision for visitors who come from oversea or nationwide because the Main Show and other famous shows are different schedules.
Tickets
You can get tickets at the Tucson Gem & Mineral Society or entrance of the show. (there is a long line on the first day)
Tickets are available starting Thursday, January 11, 2024.
COVID-19 Protocols
Please read COVID-19 Protocols of Tucson Convention Center.
Photos
Customer reviews of this show
4.8 out of 5 stars (based on 6 reviews)
iam jakoob assam GEM bissness
I will join inshallah next year
The information was very useful I will join the show in 2023
I will join the show in 2023
Spectacular Display of Earth's Treasures
We attend the the Main Event every year and have never been less than dazzled by the offerings and displays found there. If you have any interest in the earth sciences, you will find this show to be most worthwhile.
I know that this show has only expensive merchandise, but these are worth to see and to expand your knowledge. When I visited here last year, the food court, the parking lot and the entrance were crowded all the time. You have to wait in a long line to pay your admission fee at the entrance.
Post your review
We are waiting for your review of this show. You can post your review from the button below.
Please post your review with your name, email (it will never be published), and review title. We will publish your review after verification.

Other shows near this show
You can also go to the following show within the same day.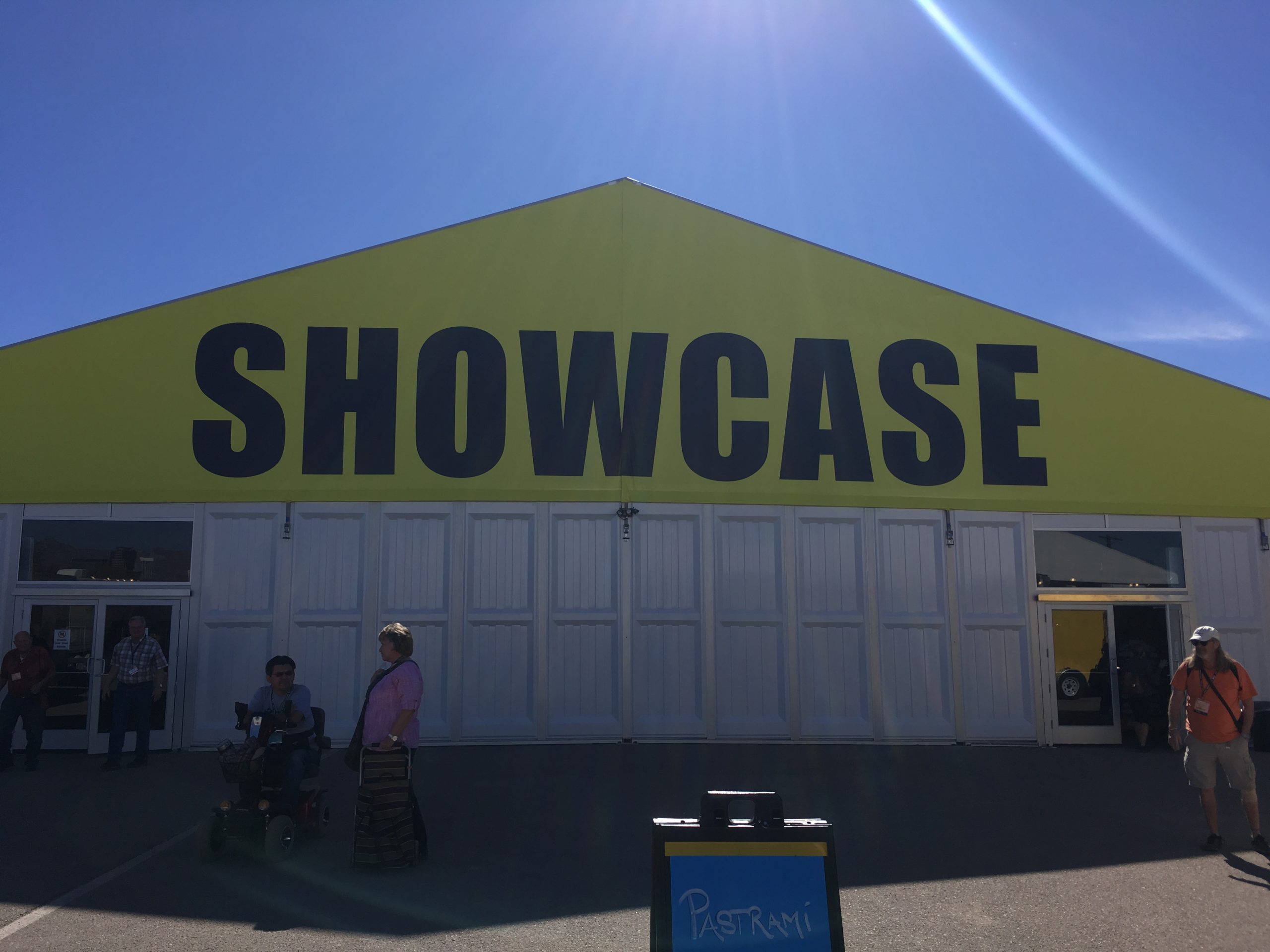 22nd Street Show
This page has information about the 22nd Street Show. You can find a description of the show, dates, addresses, reviews, and photos.