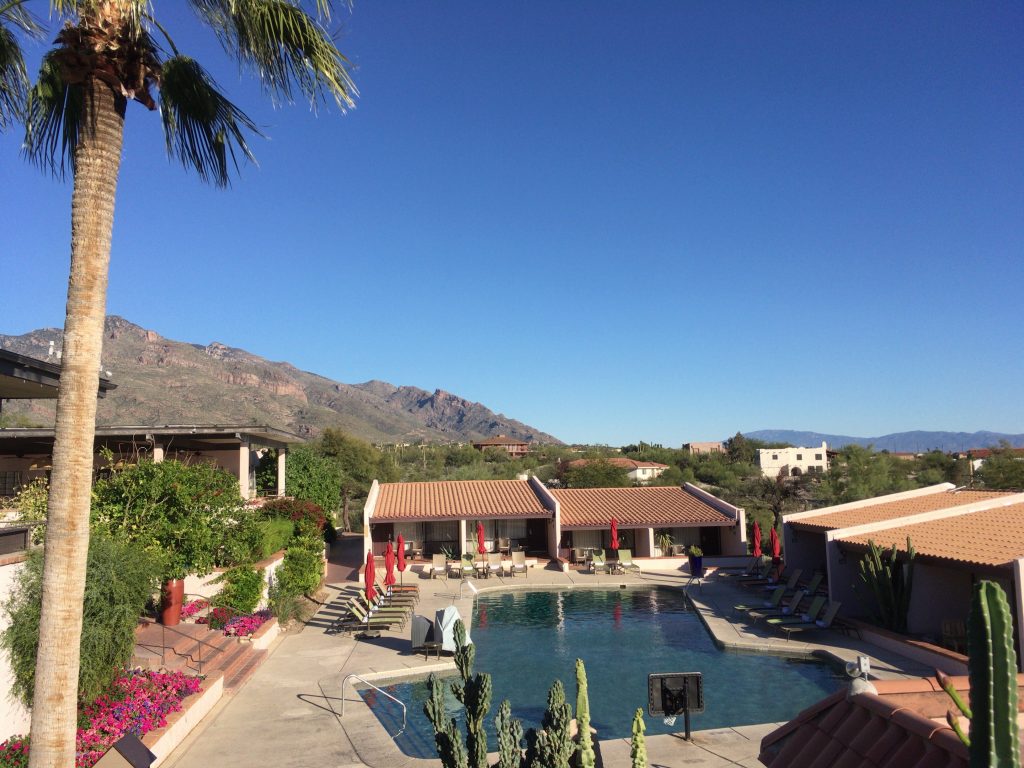 Information for the Westward Look Mineral Show
Westward Look Mineral Show will NOT cancel in 2023.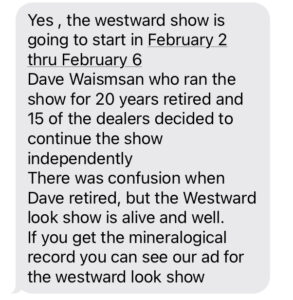 ↓↓That is why people are confusing.↓↓ The show still goes on!
Source: https://www.instagram.com/fine_mineral_show/
Show dates
TBD
Hours

10:00 A.M. – 6:00 P.M.

Address
Westward Look Resort
245 E. Ina Rd.
Tucson, Arizona 85704, United States
Google Map
District
North Tucson
Sponsor
Wayne Thompson
Phone
602-618-6119
Email
–
Admission
Free
Open to
Public
Registration
No
Exhibitors
Exhibitors list
Number of exhibitors
15
Type of merchandise
Fine Minerals, Gemstones, Specimens
It takes time to see all
Two hours (estimated)
Parking fees
Free
Foods
Yes
Restrooms
Yes
Handicap accessible
Yes
Facebook
–
Instagram
–
Description
The Westward Look Mineral Show is known as Fine Mineral Show. This show features some of the finest dealers in the business with mineral specimens you won't be able to see anywhere else. Vendors who have great minerals will be in each room of the Westward Look Hotel.
You can see museum-class minerals, specimens, and gemstones. It is said that this show is a miniature version of the Main Show. One of the good points is free admission. If you will go to the Main Show to see great mineral collections, you have to pay $12. However, you can see similar quality specimens for free.
The Westward Look Mineral Show is located in the North area of Tucson. It takes about 20 minutes by car from the downtown area of Tucson.
Photos
Customer reviews of this show
4.2 out of 5 stars (based on 5 reviews)
What happened to 2023 mineral show?
Very confused. I am at Westward look and they say there is no show tomorrow. I came looking for work. If you know anyone who needs a great sales person who can draw people in, please call/text me 520-358-7447. Also, please explain about the show.
Best place for minerals in Tucson
Best place for minerals in Tucson, with the fine dealers.
You will be amazed a wonder struck !!
This showplace, though a little far from other showplaces, the location is beautiful. When I visited there, it wasn't crowded. Thanks to that lack of crowds, I had a good conversation with vendors and observed each mineral.
I was surprised when I first visited this show because all vendors had only fine minerals and real gemstones. Unfortunately, I didn't buy anything but really enjoyed it. If you are interested in fine minerals or museum-quality minerals, you MUST go there.
We are waiting for your review of this show.
You can post your review from the button below.
Please post your review with your name, email (it will never be published), and review title. We will publish your review after verification.
Other shows near this show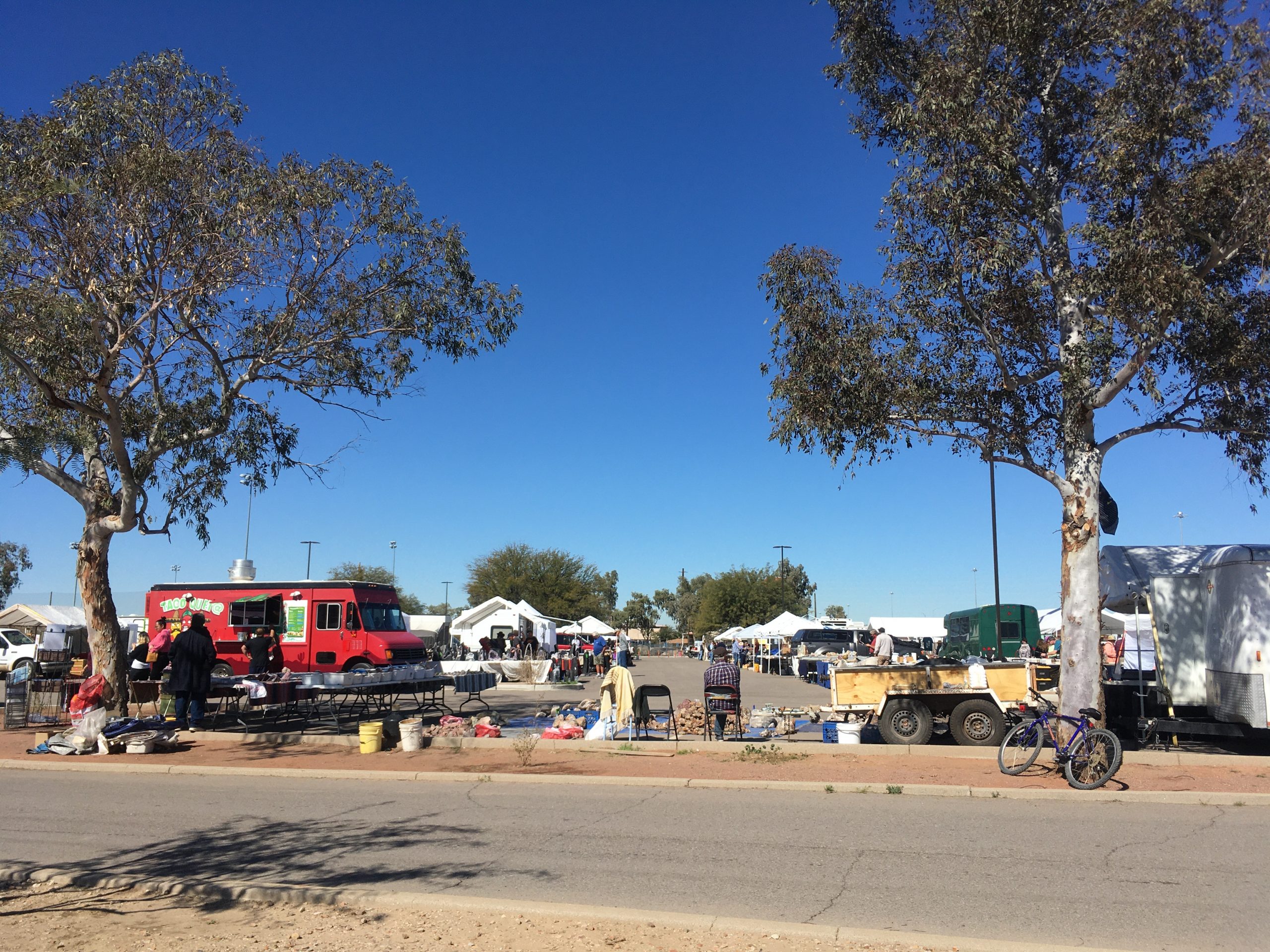 Miners Co-op Rock Show
This page has information about the Miners Co-op Rock Show. You can find a description of the show, dates, addresses, reviews, and photos.