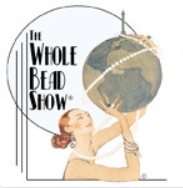 Information for the Whole Bead Show
Show dates
January 26 – January 30, 2024
Hours
10:00 A.M. – 6:00 P.M.
Address
The Annabelle Studio
630 E Ninth Street
Tucson, AZ 85711
Google Map
District
Downtown
Sponsor
The Whole Bead Show
Phone
530-265-2725
Email
info@wholebead.com
Admission
Free
Open to
Public
Registration
No
Exhibitors
Exhibitors list
Number of exhibitors
10
Type of merchandise
Beads, Antique Beads, Vintage beads
It takes time to see all
Two hours (estimated)
Parking fees
Free
Foods
No
Restrooms
Yes
Handicap accessible
Yes
Application for exhibitors
Contact Us
Description
The Whole Bead Show has the longest history at the Tucson gem show. This show started in 1994. The organizer of this show Ava Motherwell is a famous bead and jewelry designer. She has contributed to growing and expanding the Tucson gem show for many years.
You can find many types of beads, such as German Glass Beads, Italian Resin Beads, Vintage German Beads, Gemstone Beads, and Swarovski Crystals.
This show is located in Tucson's Eastside. It takes 20 minutes by car from the downtown area.
Photos
Customer reviews of this show
5 out of 5 stars (based on 1 review)
If you want to get unique beads or antique beads, you should visit this show. There are so many varieties of beads. Very rare German resin and Italian resin. Some of the vendors deal with vintage beads, including African trade beads. I recommend to all beads lovers. This show is the best beads show in the world.
Post your review
We are waiting for your review of this show. You can post your review from the button below.
Please post your review with your name, email (it will never be published), and review title. We will publish your review after verification.

Other shows near this show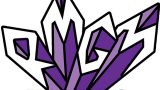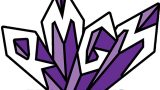 RMGM Mineral & Fossil Show - La Quinta Inn Reid Park
This page has information about The RMGM Mineral & Fossil Show - La Quinta Inn Reid Park. You can find a description of the show, dates, addresses, reviews, and photos.